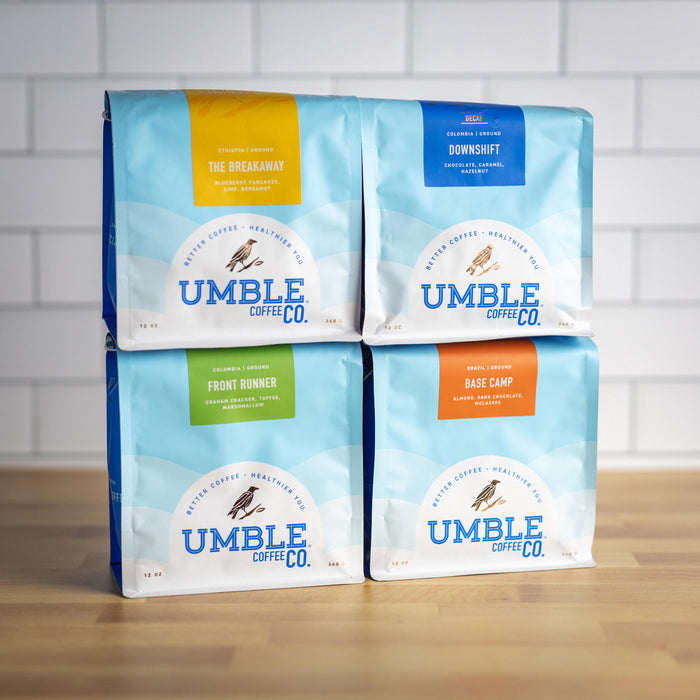 Roasted Ground Coffee
Umble Coffee Co – Starkville, MS
Original price
$19.95
-
Original price
$19.95
Instead of a crash-inducing cup of joe, get Umble Coffee with optimal antioxidants and anti-inflammatories. No crash, great taste, and better long-term health benefits.
Base Camp: Rich, dark and bold with notes of almond, dark chocolate and molasses in this single-origin Brazilian dark roast.
Front Runner: Colombian single origin medium roast that really is strides ahead of the rest when you're looking for a classic house roast.
The Breakaway: The fruity yet equally punchy and aggressive flagship Ethiopian single-origin light roast.
Downshift: The flagship Colombian single-origin decaf for Umble Coffee Co. touts excellent flavor and aroma, regardless of the lack of caffeine!
Availability:
Only 1 left!
Availability:
in stock, ready to be shipped
Availability:
in stock, ready to be shipped
Availability:
in stock, ready to be shipped